Staff
Our dedicated staff members are here to provide support, compassion, and information to help you through your journey of grief and the celebration of your loved one's life.
Anniston Memorial Funeral Home
Anniston Memorial Gardens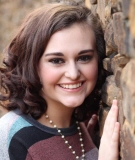 Brayden Box Gaines
Cemetery Office Manager
Brayden Box is a graduate of Oxford High School, a lifelong native of Calhoun County, and the youngest daughter of Mark and Holly Box. Brayden is married to Colby Gaines, also a native of Calhoun County and they reside in the Anniston area. Brayden manages day to day operations for the office of Anniston Memorial Gardens and Maple Grove Cemetery.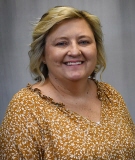 Candace Davis
Family Service Counselor
Candace was born and raised in Alexandria. She taught math for 17 years at Alexandria High School. She currently teaches at Gadsden State Community College. She is married to Lamont Davis. She has two sons, Dru (Skylar) and Drake. In her spare time, she loves doing crafts and playing with her grandson, Paxton. She is a member of Greenbrier Road Baptist Church.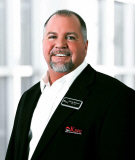 Randy F. Ricketts
Family Service Counselor and Funeral Director
Randy is a native of Huntsville, AL. He moved to Calhoun County in 1985, where he attended Jacksonville State University and earned a Bachelor of Science degree in 1989. After college, he joined the law enforcment agengy with Anniston's Police Department. In 1996, he began his career in the restaurant business with Sonic Drive in, that led to the ownership of the Anniston and Oxford locations in 2014. He was also the co-owner of Dad's BBQ locations from 2005-2014. Randy is a licensed funeral director in the state of Alabama (2022) and also a licensed preneed sales agent (2020). Randy has two sons, Patrick and Chase and is married to Susan Cooper Ricketts.